Please remember that WiKirby contains spoilers, which you read at your own risk! See our
general disclaimer
for details.
Kirby Wiki
From WiKirby, your independent source of Kirby knowledge.
Jump to navigation
Jump to search


About Us


Since 2010,
WiKirby
has been striving to be the best resource for
Kirby
information on the internet—
and you can help us!
It's easy—just head on over to our
Help & Policy section
and then find a page to get started.
Not sure where to begin? Check out our maintenance page. If you have any additional questions, contact an administrator+.
Please keep in mind that in order to create new pages (including your user page) and upload files, you must create an account, wait one day, and make 5 edits to pages first. Doing this will also allow you to edit without being moderated!

Keep in mind that this wiki contains spoilers, which you view at your own risk!
Have fun and thanks for visiting!


Featured Article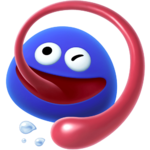 Gooey is one of Kirby's friends who appears primarily in Kirby's Dream Land 3, though he was first introduced in Kirby's Dream Land 2. He is a blue (sometimes purple or black) blob with a face and a long tongue. While he does not have any additional limbs, he can use his tongue to grab onto things, and stretch parts of his "body" to use as makeshift limbs when necessary. Gooey is the same species as Dark Matter, but unlike most Dark Matter, he has a friendly personality and no ill will. His appearance in Kirby Star Allies indicates that, though he is capable of speech, he knows little about himself or his identity.
Like Kirby, he can use Copy Abilities, but uses his tongue to grab enemies rather than inhaling them. Besides this, he has all of the same abilities as Kirby. In certain circumstances, he can also fly by becoming Mock Matter, which gives him orange petals more similar to the rest of his species. He originally appeared as a non-playable character in Kirby's Dream Land 2, but he is playable in Kirby's Dream Land 3 using a second controller, otherwise appearing as a CPU-controlled companion. Apart from this, he appears in Kirby Star Allies as a Dream Friend, and Kirby Fighters 2 as a Buddy, while making other smaller appearances elsewhere in the Kirby series. He has also made a few minor appearances in the Super Smash Bros. series.
Prior to Gooey's name being officially recognized in the west, he was generically referred to as a blob character, and in the non-Japanese versions of Kirby's Dream Land 2, he has a female counterpart known as the Girl blob.


Featured Picture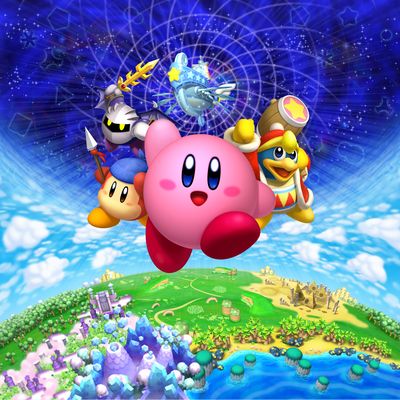 I agree as well. This is a nice, colourful image showing some main characters and giving a taste of the equally colourful and somewhat whimsical environments Kirby games are famous for. Would be nice if it were bigger, though.--Vellidragon 10:57, 3 July 2012 (CDT)
Did you know that...


WiKirby News

Community Poll
Magolor got his own mode recently, and King Dedede and Meta Knight got their own modes before. Which character do you think should get their own mode next?
You voted for "Marx" on 21 May 2023 at 22:51. You can change your vote by clicking a different answer below.
There were 62 votes since the poll was created on 01:36, 25 April 2023.
poll-id 526967C900CD4E6AAA096B0C80D72E5B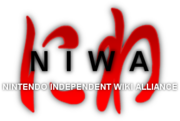 NIWA
is a family of open-content encyclopedias based on
Nintendo
franchises, vowing to be now and forever independent!
Other Nintendo franchise wikis are welcome; please visit the NIWA website for more information!
NIWA also has a
Discord
server that you can join by clicking
here
.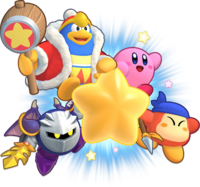 Recommended Downloads

We at WiKirby would like to share some tools that make your wiki-editing life easier. If you aren't currently using any of these, we recommend looking into them. All are free of charge, and easy to install or uninstall if desired.