Please remember that WiKirby contains spoilers, which you read at your own risk! See our
general disclaimer
for details.
Kirby Wiki
From WiKirby, your independent source of Kirby knowledge.
Jump to navigation
Jump to search


About Us


Since 2010,
WiKirby
has been striving to be the best resource for
Kirby
information on the internet—
and you can help us!
It's easy—just head on over to our
Help & Policy section
and then find a page to get started.
Not sure where to begin? Check out our maintenance page. If you have any additional questions, contact an administrator+.
Please keep in mind that in order to create new pages (including your user page) and upload files, you must create an account, wait one day, and make 5 edits to pages first. Doing this will also allow you to edit without being moderated!

Keep in mind that this wiki contains spoilers, which you view at your own risk!
Have fun and thanks for visiting!


Featured Article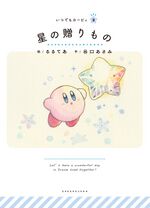 It's Kirby Time: The Gift of a Star is the second book of the It's Kirby Time series. It was published by Shogakukan in Japan on December 6th, 2019 alongside Sweet Dreams, Kirby. A video adaptation was released on December 16th, 2022, available in several languages.
In this story, Kirby and company are decorating a tree for Christmas, but are missing a star to put on top. Kirby finds a shooting star and tries to bring it back, but fumbles and smashes it to pieces by accident. He and his friends then work to put it back together again, piece-by-piece.


Featured Picture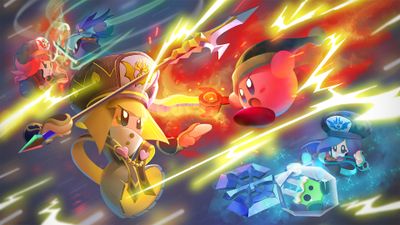 Did you know that...


WiKirby News

October 26, 2023 - New NIWA Member: Make a Mii, or two, or three! MiiWiki has joined NIWA's plaza of wikis! Check them out for all Mii content from the Wii to the Switch, including games like the Tomodachi series and Miitopia!

September 5, 2023 - The Super Famicom version of Kirby's Star Stacker has been released internationally on Nintendo Switch Online, marking its first-ever release outside of Japan! Give it a shot if you love the Game Boy version, and check out our articles!

August 30, 2023 - New NIWA Member: Hey, baby, how's it going? Rhythm Heaven Wiki, home of the Rhythm Heaven/Rhythm Paradise series, is here to give you a sense of rhythm! If you think you can beat these offbeat beats, head on over!

June 22, 2023 - New NIWA Member: Mystery Dungeon Franchise Wiki, the wiki for all Mystery Dungeon games, from Dragon Quest to Pokémon. Feel free to visit them, but try not to get lost in the labyrinths!

March 25th, 2023 - WiKirby just reached 4,000 articles, with Road to Victory being the 4,000th one! Thanks for your continued support; WiKirby wouldn't be here today without you all! Let's celebrate with a delicious picnic!
Community Poll
You can pick one character to paint your portrait. Which do you choose?
You voted for "Paintra" on 4 December 2023 at 18:36. You can change your vote by clicking a different answer below.
There were 26 votes since the poll was created on 01:15, 1 December 2023.
poll-id 13524596AACA2B3C26C1E8104B3CE6AB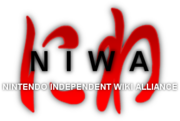 NIWA
is a family of open-content encyclopedias based on
Nintendo
franchises, vowing to be now and forever independent!
Other Nintendo franchise wikis are welcome; please visit the NIWA website for more information!
NIWA also has a
Discord
server that you can join by clicking
here
.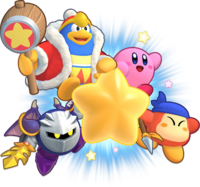 Recommended Downloads

We at WiKirby would like to share some tools that make your wiki-editing life easier. If you aren't currently using any of these, we recommend looking into them. All are free of charge, and easy to install or uninstall if desired.