Please remember that WiKirby contains spoilers, which you read at your own risk! See our
general disclaimer
for details.
User
:
Pinkyoshifan
From WiKirby, your independent source of Kirby knowledge.
Jump to navigation
Jump to search

This user likes pink yoshi.

This user's favorite color is pink.

These userboxes are free to copy
This user doesn't give out personal info online

This user knows that the unknown reader is currently reading this userbox.

This user almost always dislikes microtransactions in video games.


This user owns a Nintendo Switch


This user is a member of several NIWA wikis.

This user likes to make their own userboxes. It's tricky though.
Welcome, the unknown reader. Have a look around.
Hey, I'm PinkYoshiFan, known as PYF on some things like Switch. I'm the current
Assistant EiC
. Of all the NIWA wiki's I'm on I'm only really active here and on
MiiWiki
. Also, while I can be contacted via my talk page, it'll probably be easier to communicate on the
wiki's discord server.
I've made 6,462
[note 1]
edits. Wiki-wise, I'm also active as an admin
here and here.
I also have a mostly functional
dark mode
.
---
Pink
Yoshi
Fan
Drafts on the sandbox, feel free to work on them yourself:
Games
Kirby
Kirby games I own

 
Game
Completion
Notes
100%, HiAD completed with good ending
All quests clear at Level 73, silver or higher on all of them. Last 4ish party quests cleared solo.

Sword Hero: Sea Saw and Fish Helm SDX
Hammer Lord: D-Mind Revenge set SDX
Doctor Healmore: Starlight set base
Beam Mage: Starlight set SDX

86% (TTA not completed, MWW 100%, GCO 30ish)
Story Mode fully complete with platinum on final chapter, Very Hard Single-Handed Mode beaten
98%
The rest is non-rare keychains I should probably grind out at some point
100%
Dedede's Cake Royale complete, all abilities and modes unlocked.
Oficially 100%, but Tilt-a-Kirby 3 EX not done
100%
Crown%

Other Kirby games I've played

Beaten
Via emulator, the game that got me into the series.
Beaten
Via emulator
Beat main game
Via library
No checklists complete, Hydra unlocked in Free Run
Via emulator.
All New Challenge stages clear with Silver
(except the two EX ones, which are clear with bronze)
Via library
51%, Slash and Bead all S
Via library

Via NSO/KDCSE

Dedede dededefeated on normal game (twice)
93%
All Rainbow Drops and Dark Matter defeated with rewinds
Beaten Main Game and unlocked extra game
Started, but can't remember if I even beat the first boss
Gave up on, just didn't really interest me as much as other Kirby games for some reason.
69%, Miracle Matter not defeated
Non-Kirby games covered here
Smash games I own

 
Game
Completion
Notes
In the Great Maze right now, but not too worried about ever finishing.
N/A
N/A
World of Light 100%
over 1,000 spirits on the Spirit List (including all base game Legend-classes)
Other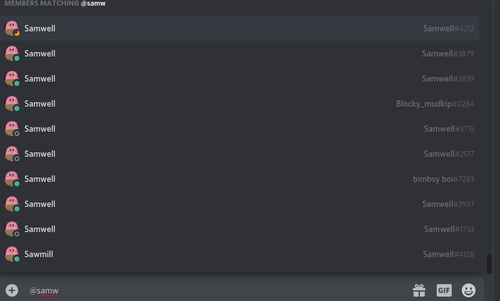 On October 26, 2018, I created my account here.
As of June 30, 2020, I have made 1,000 edits.
As of August 3rd, 2020, I am a patroller.
As of September 10th, 2020, I am a moderator.
As of Feburary 16, 2021, I have made 2,000 edits.
As of April 24, 2022, I have made 3,000 edits.
As of June 28, 2022, I am an Administrator.
As of July 1, 2022, I have made 4,000 edits.
As of December 9th, 2022 I am the Assistiant Editor-in-Chief and a Bureaucrat
As of Feburary 27, 2023 I have made 5,000 edits