Please remember that WiKirby contains spoilers, which you read at your own risk! See our
general disclaimer
for details.
User:MetaDragon
From WiKirby, your independent source of Kirby knowledge.
Jump to navigation
Jump to search
General info

I am female

My birthday is April 30th

I am from the United States
Total contributions - 6,592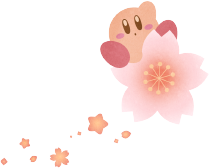 About me
[
edit
]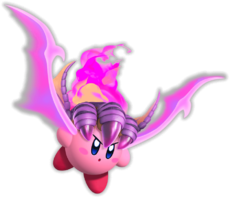 "
So, I assume you are here because of my message to you on the wiki, yes?
"

— 

Samwell

on Discord, moments before disaster hit him smack dab in the face in the most unbelievably horrifying way conceivably possible to that of the average human mind

Hello! If you couldn't tell already, I'm a staff member of WiKirby, so feel free to ask me about the wiki on my talk page or on WiKirby's Discord server if you need any help. Obviously, I'm a big fan of the Kirby series, although I'm also a fan of the Pikmin series.
Aside from picking up and playing a video game sometimes, I enjoy taking a stroll or relaxing in nature and re-evaluating myself. Unfortunately, allergies make this harder for me to do most of the time. I've been a pianist for around four years and compose here and there. On that note, I'm musically inclined and listen to music pretty much all the time. My musical tastes are all over the place sgdhsgdgh. I'm a writer and love to read. I've been told I'm a good listener, too. Lastly, I'm an artist who draws both traditional and digital pieces, and taking pictures is a passion of mine.
It's a goal of mine to help people and bring a little more brightness into their life if I can to the best of my ability. I love talking and meeting new people, but can be very insecure, with a load of disorders and all, so please bear with me. I'm fond of animals, particularly birds, felines, and canines. Not an animal, but I also really like spiders oddly enough, haha. Oh and in case you wanted to know, I'm particularly fond of the colors purple and blue.
I'm happy to provide the internet with in-depth accurate information on the Kirby series. It's fun and exciting to me, especially with such a good community involved. I've met several great people here doing this.
But enough about me. Samwell is a wonderful gentlemen and like a brother to me. :D
Projects
[
edit
]
I have a few specific projects here on WiKirby. More or less, they involve more effort than general editing. These projects are as follows:
List of Kirby games I own  
Game
Owned on
Notes
3DS Virtual Console
3DS Virtual Console
3DS Virtual Console
Wii U Virtual Console
This was the first Kirby game I ever played.
GameCube
Wii
Wii
This Kirby game holds a very special place in my heart, even though Kirby and the Forgotten Land is my utmost favorite.
3DS
3DS
3DS
3DS
Switch
I wanted this game so badly when it first released that I got scammed after trying to buy it cheap right off the bat. X'D
Switch
Switch
Despite it not being necessary in the end, Sam offered to freely buy this game for me, so I will put this as a note so I won't forget this one of many acts of kindness from him. C:
| | | |
| --- | --- | --- |
| | A special song. Thanks a bundle for this, Sam! | |